The Most Common Green cards issued to South Africans
Employment Based Immigrant Visas
In order to receive an immigrant visa through employment, you must have a job offer from a U.S. employer, specific education and/or work experience and in some cases there must be no American willing or able to take that particular job.
In addition, visas are allocated by categories of preference. Some employment based visas include: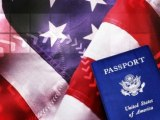 In the case of an EB2 or EB3 Immigrant visa the employer must go through a process called Program Review Electronic Management (PERM). This is a procedure by which the U.S. Department of Labor ("DOL") certifies there is a lack of qualified U.S. workers in your job category. The employer must advertise the position available, interview any potentially qualified employees and demonstrate that there are no U.S. workers qualified to fill the position.
Family Based Immigrant Visas
U.S. Citizenship and Immigration Services (USCIS) issues Immigrant visas (Green Cards) based on a quota system. For Family Based Immigrant visas, a system of preference categories is used in addition to the quota system.
There are four basic categories of family preference:
Adult sons and daughters of United States citizens
Spouses and adult sons and daughters of lawful permanent residents or Green Card holders
Married children of United States citizens
Brothers and sisters of United States citizens
A U.S. citizen can file the petition on behalf of his/her:
Husband, wife, or child under the age of 21
An unmarried child over the age of 21
Married child of any age
Brother or sister if the U.S. citizen is at least 21 years old
A parent if the U.S. citizen is at least 21 years
Fiancé (K-1 visa)
The U.S. Citizen's spouse, parent or child (under 21) is considered an Immediate Relative, and as such no preference quota is required. That means a visa is immediately available for that family member. Marriage to a U.S. citizen does not afford you immediate lawful status - you must file an immigration petition.
A lawful permanent resident can file the petition on behalf of his/her Husband or wife and Unmarried child under 21. A lawful permanent resident cannot file a green card petition for his or her fiancée.
The application process for Family Based Immigration includes submitting a petition to the United States Citizenship and Immigration Service or USCIS. The application waiting period will fluctuate, but usually takes several months to several years depending on the family relationship. A United States citizen must be at least 21 years of age in order to sponsor a relative for immigration.
This list of visas is by no means exhaustive. There are several other visas available for South Africans which will largely depend on your education and experience. Your best bet for getting any professional help with your immigration situation is to hire an experienced immigration lawyer. Ask friends for referrals or go to the website of the American Immigration Lawyers Association (AILA).