This is the last part of a four part series on immigrating to the United States that will be appearing in BusinessBrief Magazine. BusinessBrief is a South African business management Magazine that provides the decision makers in business with the information they need to make better business decisions.
PURCHASING A U.S. GREEN CARD-AN ALTERNATIVE OPTION FOR HIGH NET INDIVIDUALS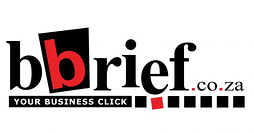 For high net individuals wanting to live in the United States, the EB 5 Investment visa is a viable option. This visa is available to immigrants who invest in and manage U.S. companies that benefit the U.S. economy and create or save at least 10 full-time jobs for U.S. workers. To qualify under the EB-5 category, the new enterprise must: (1) be one in which the person has invested (or is in the process of investing) at least $1 million (or at least $500,000 if investing in a "targeted employment area,"(2) benefit the U.S. economy; and (3) create full-time employment for at least 10 U.S. workers. The investor must also have at least a policy-making role in the enterprise.
When an investor first makes the investment, they get a "conditional" green card good for two years. At the end of that time they must prove that they have maintained their investment and have created or saved at least 10 jobs before their conditional status will be removed and they become regular green card holders.
THE $500,000.00 OPTION
This option is available to investors who invested in a designated high employment area or rural area or who invest in what is termed a "Regional Center". Investment in a Regional Center does not require that the immigrant investor's enterprise itself employ 10 U.S. workers. Instead, it is enough if 10 or more jobs will be created directly or indirectly as a result of the investment. This program also differs from the regular EB-5 provisions in that it permits private and governmental agencies to be certified as Regional Centers if they meet certain criteria. Several private and government investments throughout the United States have been approved as Regional Centers.
THE MILLION DOLLAR GREEN CARD
In order to qualify for this green card, (1) each investor must invest (or be actively in the process of investing) the above amount in a new commercial enterprise and (2) create at least 10 qualifying full-time jobs. Any for-profit entity formed for the ongoing conduct of lawful business may serve as a commercial enterprise. An existing business may qualify if an investor "restructures" or "expands" it. However, the term "new commercial enterprise" does not include noncommercial activity, such as owning and operating a personal residence or nonprofit enterprise. Investments creating a new enterprise but failing to create 10 new jobs will also fail to qualify for EB-5 classification.
An investor also can create a new enterprise by expanding an existing business. An expansion resulting in an increase of at least 40 percent in the net worth of the business or in the number of employees of the business will satisfy the visa requirements.
"ENGAGING" IN A NEW COMMERCIAL ENTERPRISE
The petitioner must either be involved in the day-to-day managerial control of the commercial enterprise or manage it through policy formulation. The regulations state that if the EB-5 petitioner is a corporate officer or board member, or, in the case of a limited partnership, is a limited partner under the provisions of the Uniform Limited Partnership Act (ULPA), he or she satisfies the requirement of engaging in the management of the new commercial enterprise.
Source of Capital
The regulations require filing documentation to establish that capital used in the new enterprise was acquired by legitimate means. Examples include foreign business registration records; personal and business tax returns, documents identifying source of funds and/or certified copies of all pending governmental civil or criminal actions and proceedings against the investor within the past 15 years.
Managerial Capacity of the Investor
An EB-5 immigrant must be involved in the management of a new commercial enterprise to qualify for a visa. The petitioner must either be involved in the day-to-day managerial control of the enterprise, or manage it through policy formulation.
EB-5 PROCEDURES: REMOVING THE CONDITIONS
Assuming USCIS approves an investor's petition, the investor becomes a conditional resident for two years following the approval of an adjustment application or admission under an immigrant visa. An immigrant investor's petition to remove the conditions is filed two years later accompanied by evidence that the individual invested or was in the process of investing the required capital, and that the investment created or will create 10 full-time jobs. Once approved, the Investor and his immediate family will obtain permanent green cards--to live and work in the United States permanently.