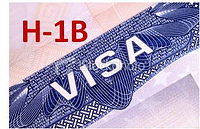 The Justice Department announced that it reached an agreement yesterday with International Business Machines Corporation (IBM) resolving allegations that the company violated the anti-discrimination provision of the Immigration and Nationality Act (INA) when it placed online job postings for application and software developers that contained citizenship status preferences for F-1 and H-1B temporary visa holders. F-1 visas are issued to foreign students studying in the United States, and H-1B visas are issued to foreign nationals with technical expertise in specialized fields.
Under the INA, employers may not discriminate on the basis of citizenship status unless required to comply with law, regulation, executive order or government contract. Although IBM's job postings were for positions that would ultimately require the successful candidate to relocate overseas, the anti-discrimination provision of the INA does not permit employers to express or imply a preference for temporary visa holders over U.S. workers, such as U.S. citizens and lawful permanent residents, for any employment opportunity in the United States.
Under the settlement agreement, IBM has agreed to pay $44,400 in civil penalties to the United States. IBM further agreed to revise its hiring and recruiting procedures and train its human resources personnel to ensure compliance with the INA, and to be subject to reporting requirements for a period of two years.