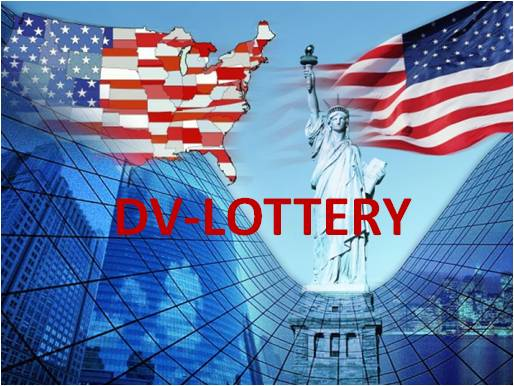 The DV Lottery 2017 begins on October 1, 2015 at noon Eastern Standard time(EST) and ends on November 3, 2015 at noon EST. The official program instructions are attached at this hyperlink with answers to Frequently asked questions.DV-2017_Instructions_and_FAQs
The instructions for entry are simple but strict. Entrance is free.
Who Is Eligible
See the attached link for countries eligible to participate. If you are not from a country that is on the attached list you do not qualify unless:
1. your spouse is born in a country that is eligible and both of you are listed on the entry or
2. if you were born in a country in which neither of your parents were born or legally resided at the time of your birth. For example, your parents were vacationing in an eligible country when you were born.
Educational Qualifications
Must have completed high school or its equivalent or have 2 years of work experience in the past 5 years in an occupation requiring at least 2 years of experience or training.
Where to Submit the Application What to Include in the Application
Submit your application electronically at www.dvlottery.state.gov
What Information to Include in the Application
1. Name – last/family name, first name, middle name – exactly as on your passport.
2. Gender – male or female.
3. Birth date – day, month, year.
4. City where you were born.
5. Country where you were born – Use the name of the country currently used for the place where you were born.
6. Country of eligibility for the DV program
7. Entrant photograph(s) – Recent photographs (taken within the last six months) of yourself, your spouse, and all your children listed on your entry in Jpeg format
You can take a new digital photograph or scan a recent (taken within the last six months) photograph with a digital scanner, as long as it meets the compositional and technical specifications listed below. Test your photos through the photo validation link on the E-DV website, which provides additional technical advice on photo composition and examples of acceptable and unacceptable photos. Photographs must be in 24-bit color depth. If you are using a scanner, the settings must be for True Color or 24-bit color mode. Compositional Specifications:  Head Position The subject must directly face the camera. o The subject's head should not be tilted up, down, or to the side. o The head height or facial region size (measured from the top of the head, including the hair, to the bottom of the chin) must be between 50 percent and 69 percent of the image's total height. The eye height (measured from the bottom of the image to the level of the eyes) should be between 56 percent and 69 percent of the image's height.
8. mailing address
9. country where you live today
10. phone number
11. Email
12. Highest level of Education at Date of Entry
13. Current Marital Status. Enter the name, date of birth, gender, city/town of birth, and country of birth of your spouse, and a photograph of your spouse meeting the same technical specifications as your photo.
14. Number of children – List the name, date of birth, gender, city/town of birth, and country of birth for all living unmarried children under 21 years of age, regardless of whether they are living with you or intend to accompany or follow to join you.
What if I am Selected
Based on the allocations of available visas in each region and country, individuals will be randomly selected by computer from among qualified entries. All DV-2017 entrants will be required to go to the Entrant Status Check using the unique confirmation number saved from their DV-2017 online entry registration to find out whether their entry has been selected in the DV program. Entrant Status Check will be available on the E-DV website at www.dvlottery.state.gov starting May 3, 2016, through at least September 30, 2017. If your entry is selected, you will be directed to a confirmation page that will provide further instructions, including information about fees connected with immigration to the United States. Entrant Status Check will be the ONLY means by which selectees are notified of their selection for DV-2017. The Department of State will not mail notification letters or notify selectees by email. It is extremely important ot keep the confirmation page.
All processing of entries and issuance of DVs to selectees meeting eligibility requirements and their eligible family members must be completed by midnight on September 30, 2017.
Karen-Lee Pollak is the chair of Bell Nunnally & Martin's Immigration Section. She has received numerous immigration awards including Texas Rising Star® by Texas Monthly, repeatedly selected as a Best Lawyer in Dallas by D Magazine, selected as one of Newsweek's Leaders in Immigration Law Showcase, and named by Corporate Intl Magazine Legal Award as 'Immigration Law Firm of the Year in Texas'. Karen-Lee provides full-service legal immigration counsel to large corporations, small businesses and individuals. Karen-Lee is the author of an immigration blog, Immigration Solutions which provides information and updates on immigration issues, topics and tips. She is also a frequent speaker and writer on immigration issues. You can reach Karen-Lee at 214-740-1475 or email her at karenlp@bellnunnally.com or under her twitter handle law_immigration.