Pollak PLLC is a Dallas-based immigration law firm focusing on providing comprehensive immigration solutions to corporations, small businesses, investors and families interested in obtaining immigrant and non-immigrant visas to live and work in the United States.
Immigrating to the United States is a complicated process and is not a decision that is made lightly. Our managing attorney Karen-Lee Pollak and experienced immigration support team will work with you to simplify that process and help you move easily through the immigration system. Through personal and business experience, we are aware of the human factors it takes to uproot your life to move to another country. We also know how critical it is to get key employees to the United States in a timely and efficient manner. Pollak PLLC creates experiences that are effective, insightful and personalized by listening to client needs, providing timely communications, delivering on its promises and most importantly, getting stellar results.
There are many factors that go into moving to another country. Additionally, the process can be both complicated and frustrating. Whether your business is seeking to hire qualified candidates who reside outside of America, trying to transfer an employee within the company that is located in a foreign office, or need to bring your family to the U.S., we can help.
The immigration lawyers at Pollak PLLC have the experience to effectively and efficiently provide an immigration solution for you. Our firm provides legal services to small businesses, large corporations, and individuals. When it comes to immigration law, experience is critical. We provide the experience, knowledge, and passion to get our clients the best results possible.
Representing Businesses
Our business immigration lawyers represent all types and sizes of businesses -- from start ups, to investment purchases of existing businesses, to long-time enterprises seeking talent outside of the U.S. - we have the experience to suit your legal needs.
Our firm has knowledge in handling employment green cards, such as: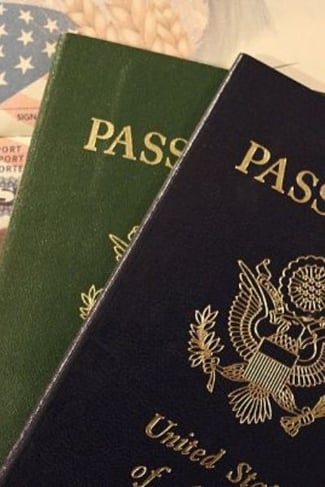 We can also help you obtain non-immigrant work and study visas, including:
It can be difficult to determine which visa works best for each situation. For this reason, it is important to contact an experienced immigration attorney to explain the law in an easy to understand way.
Representing Individuals
If you are seeking a green card or work visa for yourself, Pollak PLLC can help you. Our family immigration lawyers can provide quality legal advice for all aspects of family immigration law including:
Pollak PLLC can also provide legal counsel for foreign investors. Our investment immigration lawyers can explain the legal process and help you successfully obtain:
Protecting Your Business
Finally, understand that U.S. immigration law is complicated. Hiring unauthorized workers poses a legal liability for employers. Likewise, overly cautious employers who refuse to hire foreign applicants may face discrimination lawsuits. Pollak PPLC can assist with immigrant employment compliance to ensure your business stays within the confines of the law. To keep your business from facing ICE or DOL enforcement measures, as well as discrimination lawsuits, make sure you have a strong legal team defending your business.
Contact Our Texas Business Immigration Lawyers Today
Pollak PLLC provides clients with full-service professional legal services to successfully help you obtain a legal solution to your immigration visa needs. Our firm focuses on providing personalized legal representation paired with timely communication for stellar results. Contact us at (214) 307-5510 today to schedule a consultation to discuss your options.