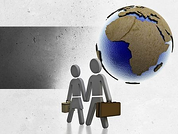 The State Department has released the Visa Bulletin for June 2014. http://www.immigrationbn.com/Portals/52046/docs/visa bulletin.pdf The cut-off date for all family-based F-2A categories (for spouses and (unmarried, minor) children of lawful permanent residents retrogressed by more than a year for all countries. Unexpected and dramatic increase in demand in the employment-based third and "other worker" categories also resulted in retrogression in those categories, except for the Philippines. Hardest impacted is the EB-3 China category which retrogressed by 6 years from October 1, 2012 to October 1, 2006. The "other worker" China category retrogressed from October 1, 2012 to January 1, 2003. A notice regarding the 2015 Diversity Visa Lottery winners is also included.
RETROGRESSION OF JUNE CUT-OFF DATES
WORLDWIDE F2A:
The cut-off date for the Family F2A category was advanced at a very rapid pace during fiscal year 2013 in an effort to generate demand to use all numbers available under the annual limit. Department of State says that "[t]hose movements have resulted in a dramatic increase in the level of applicant demand being received during the past seven months. This has required the retrogression of the Family F2A cut-off date for June in an effort to hold number use within the annual numerical limit". Further retrogression cannot be ruled out should demand by applicants with very early priority dates continue to increase.
MEXICO F2A:
Despite a previous retrogression, the level of demand has remained excessive, resulting in a further retrogression of this cut-off date to hold number use within the annual limit.
Employment Third, and Third Other Workers:
The unexpected and dramatic increase in demand being received from U.S. Citizenship and Immigration Service Offices during the past several months has resulted in number use approaching the annual limit for this category. As a result, it has been necessary to retrogress the Worldwide, China, and Mexico cut-off dates for the month of June.
It is important ot note that the dates in the Visa Bulletin can often be misleading. Some dates, particularly in the Employment Based Categories, are "current" now, but may backlog before you collect your documents to file the adjustment of status application. On the other hand, particularly in the Family Based Categories, look closer on the Bulletin than they are in reality.