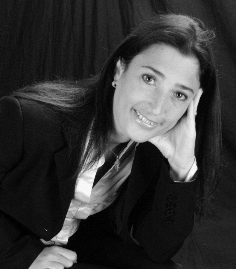 As part of President Obama's executive action, he has ordered new policies and regulations to be implemented which will benefit highly-skilled foreign workers by enabling businesses to more easily hire and retain these workers and allow them to make natural career progressions with their employers or seek similar opportunities within the United States thereby creating increased career stability for those foreign workers waiting for green cards.
The November 20, 2014 memorandum from DHS Secretary Jeh Charles Johnson to USCIS Director Leon Rodriguez (the Memorandum) outlines these new policies and regulations and includes the following: Modernizing the Employment-Based Immigrant Visa System and increasing Worker Portability.
One of the biggest gripes with the current visa system is the long waits for Immigrant visas or green cards due to outdated numerical limits established almost a quarter of a century ago. These numerical limits do not cater for the visa demands of today. For example, a foreign worker with an advanced degree who is a citizen of India is currently waiting almost 10 years for an Immigrant visa to be available according to the November 2014 visa bulletin. This numerical limit is juxtaposed against an immigration system which also has failed to issue all available immigrant visas for a fiscal year.
The resulting backlogs prevent US. employers from attracting and retaining some of the best and brightest highly-skilled workers who are often educated in the United States. Often a highly-skilled foreign worker's time in temporary non-immigrant status runs out before the backlog becomes current. For example, a L1b intracompany employee with specialized knowledge only has 5 years in L1b status but it is currently taking at least a minimum of 11 years, according to November 2014 visa bulletin, to obtain a green card assuming that person is an citizen of india, has a Bachelor Degree and has four years of experience.
This makes little sense especially where as part of the Green Card process, the employer has to test the labor market and show the unavailability of US. workers. That process in itself is disingenuous as it requires the employer to spend substantial time and money advertising and recruiting for a job and making applicants waste time on interviewing for a job which has already been filled. Only after that charade can an employer file a labor certification with the Department of Labor which is currently taking in the best case scenario 8 months to be adjudicated.
The permanent labor certification process delays the filing of the Green Card application with USCIS. This delay is further exacerbated by the unavailability of immigrant visas for workers from certain countries. Not only are wait times an inconvenience for these workers but these wait times are an impediment to their natural career progression. Workers can only change jobs if the job "is in the same or similar occupation". The uncertainty of what this phrase really means often prevents workers from accepting promotions or accepting better job opportunities.
Secretary Jeh Jonson proposes the following solutions in his Memorandum:
USCIS should continue to work with the Department of State to ensure that all immigrant visas authorized by Congress are issued when there is a sufficient demand.
Improve the current system to determine when visas are available to applicants during a current fiscal year.
USCIS must issue policy and regulatory changes to provide stability to beneficiaries of employment-based immigrant petitions.
Specifically, USCIS must clarify and amend its regulations to ensure that approved long-standing visa petitions remain valid in certain circumstances where the employee has changed jobs or has obtained a promotion to a supervisory position.
In addition to these proposals, it is expected that regulations will be enacted that will allow workers with approved immigrant petitions who are unable to file adjustment of status applications due to visa quota backlogs to obtain the benefits of adjustment of status applications such as employment authorization and advanced parole. This will help foreign workers evade the capricious adjudication of renewal of non-immigrant when they travel abroad and allow employees to switch employers.
Reforming Optical training for Foreign Students and Graduates of US. Universities.
Under current regulations, foreign students on F-1 visas may request 12 months of additional F-1 visa status for optional practical training (OPT). OPT allows a student to obtain temporary work in their field of study to gain practical experience. It must be approved by the educational institution and may occur before or after graduation. Students in the science, technology, education or mathematical (STEM) fields can obtain an additional 17 months of OPT for a total of 29 months. This extension has helped the United States in retaining some of its most talented STEM graduates from departing the United States and taking their skills overseas.
The November 20, 2014 Memorandum recommends that USCIS develop regulations for notice and comment that expands the degree programs eligible for OPT and extends the time period and use of OPT for foreign STEM students and graduates including extending post-Masters OPT where only the first degree is in a STEM field.
Promoting Start-Ups, Research and Development in the US.
President Obama has underscored the importance of enhancing employment opportunities for foreign inventors, researchers and founders of start-ups wishing to create jobs and conduct research and development in the United States. The November 20, 2014 Memorandum recommends two administrative improvements to our employment-based immigrant system for this purpose:
The National Interest Waiver which provides aliens with advanced degrees or exceptional ability to apply for green cards without employer sponsorship if their job is in the national interest, is one of the most underutilized visas. USCIS is directed to issue guidance or regulations to clarify the standard by which a National Interest Waiver can be granted for the purpose of promoting its greater use in benefitting the US. Economy.
USCIS is directed under its "significant public benefit" parole authority to propose a program that will permit DHS to grant parole status on a case-by-case basis to researchers, inventors and founders of start-up businesses who have obtained significant US. funding or otherwise hold the promise of job creation and innovation through the development of new technologies or cutting-edge research. Parole in these instances would help entrepreneurs start businesses in the United States instead of abroad.
Bringing Greater Consistency to the L1B Program. Many multinational companies bring employees to the United States who have specialized knowledge in the company's products or processes. This visa is known as the L1B visa. Inconsistent adjudications of these visas has created uncertainty for many companies relying on bringing foreign employees with specialized knowledge to the United States. USCIS is directed to issue a policy memorandum that clarifies exactly what is meant by "specialized knowledge" to provide greater consistency in the adjudication of L1B petitions and to enhance companies' confidence in the program.
These provisions, once implemented, will help alleviate some of the problems produced by our broken immigration system but it is really the duty of Congress to finish the job. The only provision that has a projected timeline is the plan to give employment authorization to certain spouses of long time H-1B visa holders who have been approved for permanent residency (issued in May of this year). We anticipate the final rule to be published this month or in early January 2015. Regulations which have a limited impact can be issued as interim rules and take effect immediately. However, most regulations require the publication of a proposed rule with a 30 to 60-day comment period. Afterwards, the government agency must cull though public comments and decide if revisions to the proposed regulation are in order.
Of particular note is the Department of Labor's (DOL) announcement, separate and apart from the November 20 Memorandum, that it will modernize the PERM regulations. DOL has announced it will initiate a review of the decade old PERM program and relevant regulations. As part of this review, the Department will seek input on the current regulation, including how it could be modernized to be more responsive to changes in the national workforce.
Specifically, the Department will seek input on the following:
Options for identifying labor force occupational shortages and surpluses and methods for aligning domestic worker recruitment requirements with demonstrated shortages and surpluses;
Methods and practices designed to modernize U.S. worker recruitment requirements;
Processes to clarify employer obligations to insure PERM positions are fully open to U.S. workers;
Ranges of case processing timeframes and possibilities for premium processing; and
Application submission and review process and feasibility for efficiently addressing nonmaterial errors.
While we are excited about these proposed changes, we can only be cautiously optimistic. Historically, promised policy guidelines often take years to be issued or have never materialized. USCIS specifically states on its website that "USCIS and other agencies and offices are responsible for implementing these initiatives as soon as possible. Some of these initiatives will be implemented over the next several months and some will take longer." The challenge for the business community, foreign workers and all stakeholders is to make sure that these measures are initiated, drafted, and implemented in a timely fashion.