A revised edition of the Civics and Citizenship Toolkit is now available. The Toolkit contains a selection of civics and naturalization-focused educational materials to help organizations begin or enhance a collection of resources for immigrants.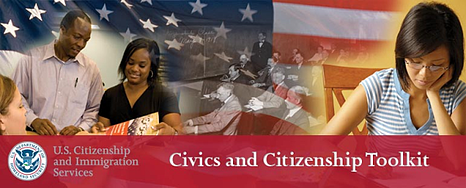 In its second edition, the Civics and Citizenship Toolkit now offers updated information and expanded content including:
A quick-start guide
A short film about the naturalization process and test
Civics Flash Cards, and much more
Eligible immigrant-serving organizations can request one free copy at www.citizenshiptoolkit.gov. Registration is limited and subject to review to ensure eligibility. Visit www.citizenshiptoolkit.gov for more information.