DALLAS, TX, Oct 31, 2011 (MARKETWIRE via COMTEX) -- Karen-Lee Pollak joins Bell Nunnally & Martin LLP as a partner and head of the firm's immigration practice, and Cynthia Cole joins the firm as senior counsel in the bankruptcy and restructuring area.
"It's fantastic to be in a position to bring on two talented and accomplished women who will not only be assets to our clients, but who will also help mentor and serve as role models for our growing group of female associates," said James Skochdopole, managing partner of Bell Nunnally.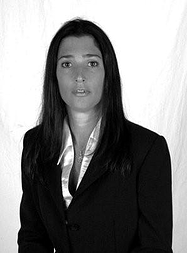 Previously head of the immigration practice at Goins, Underkofler, Crawford & Langdon, LLP, Pollak provides business immigration advice to a wide variety of clients. She handles the full array of immigrant and non-immigrant visa needs for executives and other professionals, athletes, authors, students, investors and entrepreneurs; PERM labor certifications; and employment- and family-based permanent residency petitions and citizenship. Pollak also assists businesses with compliance audits and the formation of immigration-related policies. She handles immigration litigation in the federal court under the Administrative Procedures Act and removal defense.
"As an immigrant herself, Karen is acutely aware of the challenges of global migration and its absolute necessity in the 21st century business world. Her deep knowledge in hot-button areas, such as entry clearances, temporary work and H-1B visas and residence permits, is a vital tool for our clients and will undoubtedly help them to achieve their business goals without limitation by geographic boundaries," added Skochdopole.
Pollak is a member of the American Immigration Lawyers Association; the Dallas Bar Association; the Texas Women Lawyers Association; and both the Texas and California bar associations. Selected as a Texas Monthly magazine "Rising Star" in 2009, she is a graduate of the University of the Witwatersrand, Johannesburg, South Africa, where she earned both an LL.B. (1993) and a B.A. (1989).
During her decade of legal practice, Cole has focused intensely on bankruptcy and corporate reorganization, developing innovative approaches to help resolve clients' business issues. She has extensive experience in all aspects of corporate restructuring, insolvency and bankruptcy and has represented debtors, creditors, trustees, examiners, official and unofficial committees, and secured and unsecured creditors across the U.S. and abroad. Cole also plays a pivotal role in coordinating counsel in other legal and business disciplines relevant to the restructuring process, including corporate, finance, real estate, employment, tax and litigation. Most recently managing member at Cole & Company, PLLC, she also practiced for more than five years with Dallas-based Neligan Foley LLP.
"Cyndee truly partners with her clients to help them achieve the best possible outcome from what can be a challenging process. Using her wealth of experience representing and working with debtors, creditors and creditor's committees, she employs a strategic, and often times creative, approach to restructuring," said Jeffrey R. Erler, a partner and head of Bell Nunnally's Bankruptcy and Financial Restructuring practice.
Named a "Rising Star" by Texas Monthly magazine in 2009, 2010 and 2011, Cole is a member of the Texas Young Bankruptcy Lawyers Association, Dallas Association of Young Lawyers, Dallas Bar Association and the John C. Ford Inn of Court. She earned her J.D. and B.C.L. (2001) from Louisiana State University's Paul M. Herbert Law Center and her B.A. (1998) from Louisiana State University.
About Bell Nunnally & Martin LLP. Bell Nunnally & Martin LLP is a premier full-service law firm serving a national client base and dedicated to delivering the highest quality legal services to clients through a full knowledge of their objectives. The firm is one of the 50 largest in Texas and has repeatedly been named a "Go-To" law firm for America's largest companies in Corporate Counsel magazine. For more information, please visit www.bellnunnally.com .

CONTACTS:
Traci Stuart/Michael Bond
Blattel Communications
415-397-4811
Email Contact / Email Contact

Laura Davis
Bell Nunnally & Martin LLP
214-740-1445
Email Contact