It is not required to have a lawyer to apply for deferred action.
However, PROCEED WITH CAUTION, the government has stated quite clearly that there will be no appeals or motions to re-open cases. You get one chance to take advantage of this opportunity so it is probably worth it to retain the help of an experienced and reputable immigration lawyer.
Tips for selecting an immigration lawyer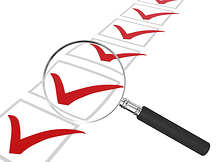 1. Do your homework! Choosing your immigration lawyer could have a profound impact on your future. Get answers to the following questions:
How much experience does she have practicing immigration law?
Has the lawyer successfully handled cases simliar in nature to your own?
Is the lawyer licensed and in good standing with a State Bar Association?
Is she a Certified Specialist in Immigration Law?
How is she regarded by peers and clients?
Has she earned accolades such as "SuperLawyer"?
Do you trust this person?
2. Choose an AILA lawyer. AILA (American Immigration Lawyers Association) is the only legal association in the United States for immigration attorneys. More than 11,000 immigration lawyers are members of AILA.
"Only a U.S.-licensed lawyer or accredited representative is authorized and qualified to assist with your immigration case. Unlike consultants, lawyers have completed extensive education and training before being licensed to represent clients. Lawyers are also required to maintain high ethical standards: and if they don't, you can contact your local bar association for action. When a consultant promises to help—but doesn't deliver—the damage may not be fixable, and there may be no one to turn to.
By promising too much—and knowing too little—unauthorized consultants can damage your chances. Many are little better than scam artists, taking your money and never having to answer for the results.
It is against the law for "public notaries" or even foreign lawyers who are not licensed in the U.S. to provide immigration advice—even "just" filling out forms is something that only a licensed, properly trained lawyer or accredited representative should do.
This is important because only a U.S.-licensed lawyer or accredited representative is authorized and qualified to assist with your immigration case." - AILA
3. Check client & peer reviews on sites like Avvo.
Avvo is an expert-only Q&A forum where people can ask legal questions of lawyers for free. The Q&A forum is backed by an online directory of lawyers licensed in the United States. Avvo provides listings to which attorneys can submit their own profiles and histories. The listings may also include client reviews, disciplinary actions, and peer endorsements.
4. Interview a few lawyers and go with your gut
Meet with a few lawyers and hire who you trust and feel most comfortable with. It is common for lawyer to provide a free consulation so that they can understand your case and explain your options. This is your chance to get a feel for whether you trust this person and feel comfortable with her. You can also discuss fee structure and agreements.
5. Be careful who you listen to!
"Be smart! If it sounds too good to be true, it probably is.

Don't believe it if someone tells you about a secret law or claims to have connections or special influence with any agency.

Never sign an application that contains false information, and try to avoid signing blank forms. If you must sign a blank form, make sure you get a copy of the completed form and review it for accuracy before it is filed.

Always get proof of filing—a copy or government filing receipt—when anything is submitted in your case.

Insist on a written contract that details all fees and expenses and make sure you receive a receipt, especially if you pay cash. If terms change, get a written explanation." - AILA
GOOD LUCK!!!
Related articles:
USCIS Releases Forms to Apply for Deferred Action
What are the risks with applying for deferred action?