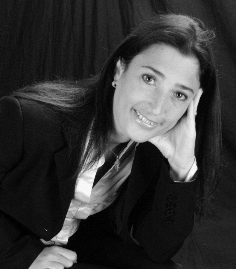 Advocates for comprehensive immigration reform won their first major legislative victory this week when the Senate Judiciary Committee voted 13-5 to approve the bipartisan "Gang of Eight" plan.
It is the first step in a series of hurdles for immigration reform that includes increased border security, a pathway to citizenship for 11 million undocumented immigrants and reforms to legal immigration designed to streamline the process.
It took the 18 senators five days for markups and they considered 300 amendments, with many of those that passed doing so in a bipartisan nature. Overall, 48 Republican amendments passed primarily strengthening immigration enforcement. There were few, if any, significant changes made to the original "Gang of Eight" bill.
So What Does the Bill Include?
Path To Citizenship
The estimated 11 million people living in the U.S. illegally could obtain "registered provisional immigrant status" six months after enactment of the bill as long as:
(1) The Homeland Security Department has developed border security and fencing plans.
(2) They arrived in the U.S. prior to Dec. 31, 2011, and maintained continuous physical presence since then.
(3) They do not have a felony conviction or three or more misdemeanors.
(4) They pay a $500 fine.
—People in provisional legal status could work and travel in the U.S. but would not be eligible for federal benefits.
—The provisional legal status lasts six years and is renewable for another $500.
—People deported for noncriminal reasons can apply to re-enter in provisional status if they have a spouse or child who is a U.S. citizen or permanent resident, or if they had been brought to the U.S. as a child.
—After 10 years in provisional status, immigrants can seek a green card and lawful permanent resident status if they are current on their taxes and pay a $1,000 fine, have maintained continuous physical presence in the U.S., meet work requirements and learn English. Also the border triggers must have been met, and all people waiting to immigrate through the legal system as of the date of enactment of the legislation must have been dealt with.
—People brought to the country as youths would be able to get green cards in five years, and citizenship immediately thereafter.
Border Security
Within 180 days of enactment, The Department of Homeland Security is required to submit a "Comprehensive Southern Border Security Strategy" including enhanced border security and fencing plans. This is significant because any undocumented aliens eligible for Registered Provisional Immigrant Status ("RPI) will not be eligible to apply for a Green card until Border Security is effective and operational.
Changes to the Family based Immigration ("Green Cards")
Backlog for Family and Employment-based immigrants will be eliminated over a 10 year period
Sponsorship of Siblings of US Citizens is eliminated.
Sponsorship of Married adult children are only allowed if a child is under 31 years of age.
Spouse/child of Permanent Residents will be treated like a spouse/child of US. Citizens so no wait times and no annual numerical limits
Changes to Employment-Based Immigration ("Green Cards")
Backlog for Employment-based immigrants will be eliminated over a 10 year period
No annual numerical limits and no wait times on Employment-based Derivative Beneficiaries, Aliens with Extraordinary Ability, Outstanding Professors and Researchers, Multinational Executives and Researchers, Doctoral Degree Holders in Any Field and Certain Physicians

40% to Advanced Degree Professionals (Arts Sciences, Professions, Business) and Master's Degree in STEM with Offer of Employment
40% to Skilled Workers and Professionals•
10% to Special Immigrants•
10% to Job Creators
Annual limitation on the number of employment-based immigrant visas but allocation changes:
HIGH-SKILLED WORKERS
The cap on the H-1B visa program for high-skilled workers would be immediately raised from 65,000 a year to 110,000 a year, with 25,000 more set aside for people with advanced degrees in science, technology, engineering or math from a U.S. school. The cap could go as high as 180,000 a year depending on demand.
New protections would crack down on companies that use H-1B visas to train workers in the U.S. only to ship them back overseas.
60 day Job Transition Period
H-4 Work Authorization—(If sending country has a reciprocal law for US Citizens)
Additional H1B Fees-50 or More Employees and more than 30%/ but less than 50% are H-1/L-1--$5000 per additional worker
50 or More Employees and more than 50% are H-1/L-1--$10,000 per additional worker. If more than 75% Employees H-1/L-1—No more sponsorship
New Visas
A startup visa would be made available to foreign entrepreneurs seeking to come to the U.S. to start a company. Although not clearly defined, the Senate Bill creates an employment-based conditional immigrant visa for a sponsored alien entrepreneur:(1) with certain amounts of financial backing from a qualified investor, government entity, or venture capitalist; and(2) whose commercial activities will generate required levels of employment, revenue, or capital investment.

A new merit visa, capped at 250,000 a year, would award points to prospective immigrants based on their education, employment, length of residence in the U.S. and other considerations. Those with the most points would earn the visas. This visa would be effective 5 years after enactment. It is similar to the Canadian Landed Immigrant Visa System.
The bill would eliminate the government's Diversity Visa Lottery Program, which randomly awards 55,000 visas to immigrants from countries with historically low rates of immigration to the United
LOW-SKILLED WORKERS
A new W visa (No Bachelor's degree) would allow up to 200,000 low-skilled workers a year into the country for jobs in construction, long-term care, hospitality and other industries. The visa would be valid for 3 years and can be renewed for three years.
Employers will need to register with a new Bureau
Spouse and Children can receive work authorization
Cannot be Unemployed for over 60 days•
30 Day Recruitment Requirement• Cap—20,000 First Year Increasing Up to 75,000 in subsequent years
A new agriculture worker visa program would be established to replace the existing program. Agriculture workers already here illegally, who've worked in the industry at least two years, could qualify in another five years for green cards if they stay in the industry.
Spouse and Children(Work Authorization)• Cannot be Unemployed for over 60 days• 30 Day Recruitment Requirement• Cap—20,000 First Year Increasing Up to 75,000 in subsequent years
EMPLOYMENT VERIFICATION
Within four years, all employers must implement E-Verify, a program to electronically verify their workers' legal status. As part of that, noncitizens would be required to show photo ID that must match with a photo in the E-Verify system. An amendment by Senator Grassley failed that would have enforced the system within 18 months of the bill's passage, instead of the four years outlined in originally. The system is going to have to add in 5 million employers. Right now it can handle only about 180,000
One major addition to the original bill is the biometric entry/exit provision which requires all non-U.S. citizens to be fingerprinted when leaving the U.S. through the country's 10 busiest airports.
Late in the day, the bill survived perhaps its most serious challenge when the Democratic committee chairman Leahy introduced and then withdrew an amendment that would have granted gay and lesbian couples the same rights as straight married couples to sponsor their foreign-born partners for immigration.
Democrats who supported the notion said they could not vote for the amendment because it would have fractured the fragile, bi-partisan coalition that wrote the delicate legislation. Republicans said they would walk away if the amendment was included, resulting in Leahy vowing to fight the battle another day.
So What Happens Now?
"Now the real work begins to see if we can reform this bill before we send it to the House," Sen. Chuck Grassley, R-Iowa, said during closing remarks. The Bill goes to the Senate for debate and vote.
If the bill is passed by Senate, the bill will then go to the House of Representatives. The House can vote on the Senate bill or its own legislation.
The separate House "Gang of Eight" said last week it had agreed in principle on its own bill and expected to write its legislation and introduce it after the Memorial Day recess. The House can vote on its own immigration legislation. If it does, then the House and Senate must work together to reconcile the bills. If that does not happen, both bills die.
If both the House and the Senate approve the same bill, then the bill is sent to the President to sign. After the President signs the bill into law, then the Department of Homeland Security has to figure out how to enforce it—but that is a whole different topic.