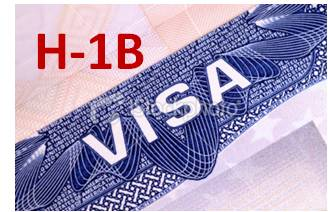 On April 1, 2018, the United States Citizenship and Immigration Service (USCIS) begins accepting H-1B visa applications for the 2019 fiscal year (which starts on October 1, 2018). Last year, U.S. Citizenship and Immigration Services (USCIS) received in excess of 200,000 petitions during the five-day filing period and as in past years conducted a random lottery to select the 85,000 petitions that would be eligible for processing. 20,000 of those visas are reserved for Beneficiaries with a Master degree from a U.S. University. We expect that there will be just as many applications this year. During FY 2019, cases will be considered accepted on the date that USCIS takes possession of the petition, as opposed to the date it was postmarked.
WHAT IS THE H-1B VISA
The H-1B visa program enables U.S. employers to hire highly educated foreign professional workers for "specialty occupations" — jobs that require at least a bachelor's degree or the equivalent in the field of specialty. Work experience may be evaluated to be equivalent to a degree (3 years of work experience may be valuated to be equivalent to 1 year of study towards a bachelor degree). Holders of these visas can stay in the United States for up to six years or even longer if they have an approved I140 Petition for Immigrant worker (the first phase of the green card filed with USCIS)
Employers seeking H-1B visas should start planning ahead. Unlike in previous years, obtaining a certified Labor Condition Application (LCA) is no longer immediate upon submission online. Now employers have to submit the LCA to the Department of Labor and wait up to seven days if not longer to obtain an approved LCA. If the employer has not previously filed an H-1B application, it is likely the Department of Labor will want to verify the tax identification number which can cause delays in filing the Labor Condition Application. It is also recommended that you file early to avoid technical delays. In previous years, the high usage rate of the online LCA system towards the end of March caused technical delays and problems with the website server.
The LCA contains several attestations by the employer including an attestation that they will pay the H-1B employee the prevailing wage for the job position.
A challenge that practitioners and employers can encounter in preparing an LCA (Labor Condition Application – ETA 9035) for the FY 19 April 1st H-1B Visa Quota Filing is understanding how to correctly enter the dates of employment. The iCert system only allows you to enter a start date 180 days from the date you are preparing the LCA, making it impossible to enter 10/1/16 as the start date and also submitting approved LCA to USCIS by April 1. The solution is to enter the start date as 180 days from today (the day you are preparing the LCA). So if today is 2/14/2018, you would enter 8/14/2018 as the start date and 8/13/2021 as the end date. However, the start date on the I129 Petition for Nonimmigrant worker is 10/01/2018.
An additional cause for delay is if the Beneficiary does not have a degree and you are relying on work experience to be equivalent to a degree or the Beneficiary does not have a U.S. degree. This is because a degree equivalency must be conducted by an accredited credential evaluation company. Although most companies offer a 24 hour turn around at this time of year, it is not guaranteed that you will find a company that will provide you services to meet the H-1B Cap filing deadline. From prior experience, I have dealt with some well-known companies that were unable to take on more work even before the filing deadline. Additional delays may be caused by obtaining the required information and documents from the Employer and employee including but not limited to evidence that the employer can pay the prevailing wage and that the employee has maintained lawful status in the USA prior to filing.
Prudent employers need to start considering and planning their H-1B visa needs for the upcoming fiscal year. It is also advisable for employers to start making contingency plans for bringing temporary professional workers to the United States if the H-1B cap is reached.
WHY THE EARLY H-1B VISAS CUT-OFF?
H-1B visas are limited to 65,000 per year and 20,000 per year for Beneficiaries with Masters or higher degrees from U.S. Universities. This numerical limit is further reduced by free trade agreements that specifically allocate 6,800 H-1B visas for nationals of Singapore and Chile making only 58,200 visas available in the standard H-1B pool. However, certain cases are exempt from the cap.
WHO IS EXEMPT FROM THE H-1B CAP?
The following cases are exempt from the H-1B cap meaning they are not counted in the numbers above and may be filed at any time: 1) extensions for current H-1B workers, whether for a new or existing employer in sequential employment situations; 2) concurrent employment in a second H-1B position; 3) amended petitions; and 4) petitions for new employment at an exempt organization such as a nonprofit research organization, an institution of higher education or an affiliated non-profit entity.
IMPACT OF THE EARLY CUT-OFF OF H-1B VISAS
After the H-1B cap is reached, private employers cannot hire new temporary professional workers in H-1B status for the 2019 fiscal year. For those employers in need of hiring temporary professional foreign workers after the H-1B cap is reached, there may be alternative options available. Feel free to call us to discuss your H-1B case or alternative options.
--
Karen-Lee Pollak is the Managing Attorney at Pollak PLLC located in Dallas, Texas. She is a frequent speaker, author and blogger on immigration issues. She can be reached at karenlp@pollakimmigration or under her twitter handle law_immigration.