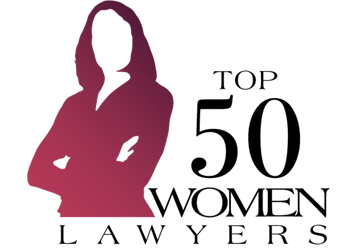 Karen-Lee Pollak is being honored by the Texas Diversity Council with a "Dallas Top 50 Women Lawyers Award." Award winners are chosen for their experience, leadership, and commitment to diversity. The National Diversity Council seeks to advance and support diversity within the legal field. An integral part of this effort is recognizing and honoring prominent leaders in the legal community that embody and champion diversity.

Pollak states, "I am honored and humbled to be selected amongst some of the brightest women attorneys in Dallas who are not only trusted experts in their respective fields, but who I have the privilege to call my colleagues and friends."
Pollak is the Managing Attorney of Pollak PLLC, a full-service immigration firm providing counsel to investors, large corporations, small businesses and families seeking to obtain immigrant and non-immigrant visas to live and work in the United States. Karen-Lee also assists corporations in compliance audits and immigration-related corporation policy formulation. Her immigration litigation practice focuses on federal court litigation under the Administrative Procedure Act.
Pollak will receive her award at the "Annual Legal Diversity Week's Top 50 Women Lawyers Breakfast" on September 25, 2018 in Dallas, Texas. To learn more about the Texas Diversity Council and to register for Legal Diversity Week – Dallas events, please click here.
Karen-Lee Pollak is the Managing Attorney at Pollak PLLC located in Dallas, Texas. She is a frequent speaker, author and blogger on immigration issues. She can be reached at karenlp@pollakimmigration or under her twitter handle law_immigration.