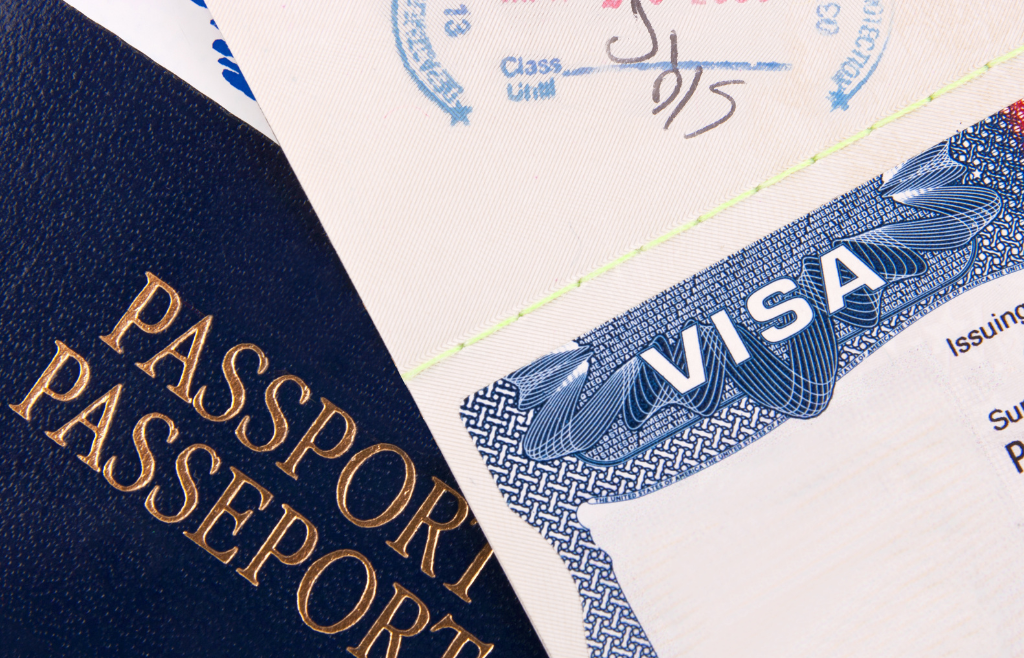 Last March, the U.S. Senate implemented a new EB-5 visa policy after reauthorizing the Regional Center program as part of the Omnibus Spending Bill. The EB-5 Reform and Integrity Act of 2022 revises several important aspects of the program, which is now reauthorized until September 2027.
About the EB-5 Program
In 1990, Congress created the EB-5 Immigrant Investor Program to stimulate the U.S. economy through foreign investment and job creation. In order to qualify for the EB-5 program, immigrants must invest directly in job-creating businesses or through regional centers approved by USCIS to stimulate local economic growth.
As of now, the EB-5 visa program is the only one available to foreign investors wishing to become lawful permanent residents. Although the program lapsed in 2021, the new act has revived it and included important changes, many of which are detailed below.
Petition Filing Changes
Petitioners may now file their I-526 and I-485 petition for adjustment of status simultaneously, allowing the Petitioner and any family members to experience the benefits of permanent residence sooner. Previously, investors had to wait for I-526 approval before seeking to change their status. This benefit is only available to Petitioners and family members who have already entered the United States in some no immigrant status.
Increased Investment Thresholds
There has been an increase in the immigrant investment thresholds- from $500,000 to $800,000 for investments in rural or high unemployment areas (TEAs) and in investments in Regional Center projects. In direct investment projects in regular areas that are not TEA the amount has increased from $1,000,000 to $1,050,000 outside of these targeted regions.
Statutory Definition of Targeted Employment Areas
There is now a statutory definition of TEAs, which now include infrastructure projects, rural projects, and high unemployment areas. Rural projects are those outside a major metropolitan area or within a community of 20,000 or more. High unemployment areas, which are designated by DHS, must have an unemployment rate of no less than 150% of the national average.
Visa Set-Asides
20% of visas available under the Regional Center Program will be reserved for those investing in rural projects while 10% are for investors in high unemployment areas and 2% will go to those investing in infrastructure projects. Any visas left over from this 32% allotment will carry over to the next fiscal year.
Additional Protections for Investor Families
When a child of a principal investor turns 21, they do not age-out of their visa opportunity as long as they remain unmarried and the principal investor is approved as a permanent resident. A petition for the child to remain in the U.S. must be filed by the principal investor within one year after the child's conditional status ends.
New Security Measures
USCIS may now deny regional center business plans if applicants have committed fraud, criminality, or present a plan that can threaten national security. In addition, those convicted of crimes in the last decade, or civil fraud resulting in a liability exceeding $1 million, cannot apply for the EB5 program
As in past years, Investors must be able to prove that their investment funds come from legitimate sources.
Conclusion
Now that the regional center program has been reauthorized, applications that have been on hold are now being adjudicated and new EB-5 petitions can be filed for new investors.
At Pollak, PLLC, we can assist you in confirming eligibility for the EB-5 program, filing your petition, and complying with legal requirements upon approval. If you have questions about these new program changes or would like to schedule a complimentary consultation, please contact our office today.