As immigration lawyers, we get a lot of questions about the requirements for a K-1 fiance visa. Last year 227,000 foreign nationals obtained green cards through marriage -- more than any other category of applicant, according to the USCIS.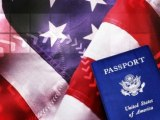 Because the K-1 visa leads to immediate immigration, and eligibility for employment, in the United States, it is considered to be a high fraud visa category. For these reasons, many couples with a foreign spouse say marriage is not the easy or automatic path to legal U.S. residency. And, efforts are intensifying from the USCIS to uncover sham marriages through more thorough interviews and investigations.
A bona fide relationship is key in these investigations. Once your visa petiton has been filed and your interview has been scheduled, a Consular officer reviews the documents that both the American petitioner and the foreign fiancé(e) have submitted. The Consular officer looks for evidence to determine that a bona fide relationship exists. "We might ask about the number of bedrooms in their house, their dog's name or whether they even have a dog, what color toothbrush their spouse uses," said USCIS spokeswoman Chris Rhatigan of the agency's effort to uncover scams. "We'll also go to the address they give us to see that they actually live there."
Once the interview is finished the Consular officer can issue the visa, if he is convinced of a bona fide relationship that meets all legal requirements. The officer may also request that further evidence be submitted before making a decision. If the Consular officer does not think the relationship is bona fide or finds some legal impediment to issuing the visa, the petition will be returned to USCIS and recommended for revocation and no visa will be issued.
While the number of sham marriages is relatively small in comparison to the residency petitions filed by foreign spouses with the USCIS, the mere existence of fraud has adversely impacted the process for legitimate couples. Interviews are under more scrutiny and wait times have increased.