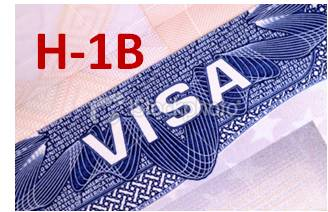 Trump's proposed changes to business visas may have significant negative implications for businesses trying to employ skilled immigrants. The H-1B visa in the United States is a visa which allows U.S. employers to employ foreign workers in specialty occupations. The regulations define a "specialty occupation" as requiring theoretical and practical knowledge in a field of human endeavor including, but not limited to: biotechnology, chemistry, computing, architecture, engineering, statistics, physical sciences, journalism, medicine and health, economics, education, research, law, accounting, business specialties, technical writing, theology and the arts, and requiring the attainment of at least a bachelor's degree or its equivalent, and state licensure, if required to practice in that field.
The Trump administration has issued proposed rule changes as well as changes to be made in connection with the adjudication of the H1-B program. The Trump administration argues that these measures demonstrate its unwavering commitment to the furtherance of Executive Order 13788, "Buy American, Hire American (BAHA)." The objective of BAHA is to create higher employment rates and wages for U.S. workers and to protect their economic interests by vigorously enforcing the laws and policy governing the H1-B issuance to foreign workers.
The new proposed rules that may impact the H-1B process include:
Changes to ETA Form-9035, Labor Condition Application for Nonimmigrant Workers (LCA), which would require U.S. employers to provide the legal business name of the end-user client at whose worksite the H-1B intends to work.

This new requirement directly targets U.S. employers who place foreign nationals at off-site locations.
An electronic registration system for H-1B cap-subject petitions for next fiscal year.

The new rule aims to better manage the intake and random H-1B lottery process.
A rule to revise the definition of "specialty occupation" and of "employer-employee relationship" to better "protect U.S. workers and wages."

The administration intends to more narrowly define these phrases so that it is more difficult for consulting companies to place their employees at third party work sites.
The administration has called for the following changes to be made in connection with the BAHA order and its impact on H1-B adjudication:
S. Citizenship and Immigration Services (USCIS) has instructed USCIS adjudicators give the same level of scrutiny to both initial H-1B petitions and all subsequent extension petitions (previously extension petitions were less carefully scrutinized).

The issuance of Requests for Evidence (RFEs) on H-1B petitions have increased by nearly 50% since the previous year.

As a result, approval rates have declined from prior years.
USCIS has begun to review entry-level wages, even for recent college graduates with no prior work experience.

Paying an entry level wage does not mean that the position cannot qualify as an H-1B specialty position.

This policy may require an employer to provide additional information as to why an entry level wage is appropriate for an H-1B position.
USCIS is carefully scrutinizing the classification of a position as a "specialty occupation" to narrow the scope of foreign nationals who fall into this category.
USCIS and the Department of Labor have increased the number of site visits and employer audits.
Employers with many H-1B employees, as well as those who are "H-1B dependent," may receive more denials than in past years.
Additional documentation by employers who place H-1B employees at third-party client sites, including, among other things, evidence of actual work assignments, proof of which entity controls the H-1 worker and detailed itineraries to cover assignments for a three-year period.
The Implications of these Changes for Employers and Foreign Nationals
It seems likely that these increased restrictions and the demand for additional documentation will drive foreign nationals away from seeking employment with U.S. employers. In addition, employers must be vigilant in staying apprised of the new regulations. It is imperative to stay connected and be ready to adapt to any policy revisions if you have a work force that relies on H-1B visas. Employers should retain a seasoned and knowledgeable immigration attorney to ensure they are complying with the ever-changing regulations and proposed policy changes.
For More Information
Navigating the intricacies of the legal side of applying for a visa is as tough a task. Schedule a meeting with the Pollak legal team today –– we have the insight and the experience to ensure you the best legal counsel for your situation.
––
Karen-Lee Pollak is the Managing Attorney at Pollak PLLC located in Dallas, Texas. She is a frequent speaker, author and blogger on immigration issues. She can be reached at karenlp@pollakimmigration or under her twitter handle law_immigration.