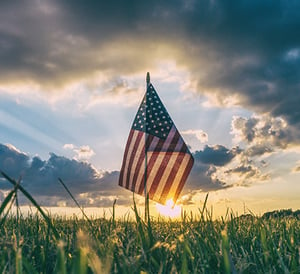 Today, our client and 22 individual and organizational plaintiffs, including family-based immigrant visa petitioners, diversity visa lottery winners, and nonimmigrant visa sponsors, including those who want to bring in healthcare professionals from abroad to help during the pandemic, sued to prevent the devastating effects of President's Trump's unlawful and unconstitutional immigration ban. Litigators from the American Immigration Lawyers Association, Justice Action Center and Innovation Law Lab, with pro bono support from Mayer Brown LLP as Lead Counsel, filed the plaintiffs' claims as an amended complaint in Gomez v. Trump, (copy attached) which had initially challenged President Trump's April immigration ban. Today's amended complaint, filed in the U.S. District Court for the District of Columbia, marks the first legal challenge to the entirety of President Trump's immigration ban, which has been extended through the end of 2020.
On June 22, with the stroke of a pen, President Trump signed an extension and expansion of the administration's initial immigration ban issued on April 22. This ban is unprecedented in scope. If allowed to remain in effect, according to the White House's own estimates, it will block approximately 525,000 people from entering the United States. Experts estimate that it will prevent approximately 20,000 employers from bringing needed workers into the United States. In signing this ban, the President has indefinitely separated families, thrown the business plans of companies into chaos, eliminated visa categories that allow hundreds of thousands of foreign nationals to live and work in the United States, and rejected decades of Congressional judgments on the terms and conditions upon which people may come to this country. To hear from the Plaintiff's themselves and Lead Counsel about how this horrible ban has wrecked the lives of Plaintiffs and their families, an audio recording of a press briefing featuring plaintiffs and litigators is available via this link.
This ban is not about protecting American Workers but rather is weaponizing Covid against immigrants.
Karen Tumlin, Founder and Director of the Justice Action Center, says, "What's striking about the latest immigration ban is its breathtaking scope. The president is affecting the lives and families of half a million people. He has halted—potentially indefinitely—the ability of diversity visa winners to enter the U.S.; he has kept families separated after waiting years to obtain green cards; and he is hindering our businesses from recovering from the financial hits of a worldwide pandemic. We will not sit on our hands while the President tries to take a wrecking ball to our nation's legal immigration system."
AILA Director of Federal Litigation Jesse Bless notes, "AILA and our partners cherish the cultural diversity our immigration system has allowed for generations of families and employers. The President does not have the power to wake up one day and just change it." Thank you to AILA Director of Federal Litigation, Karen Tumlin Founder and Director of Justice Action Center and Lead Counsel Mayer, Brown and Platt for giving a voice to those harmed by the Trump Administration's unlawful attack on immigrants.