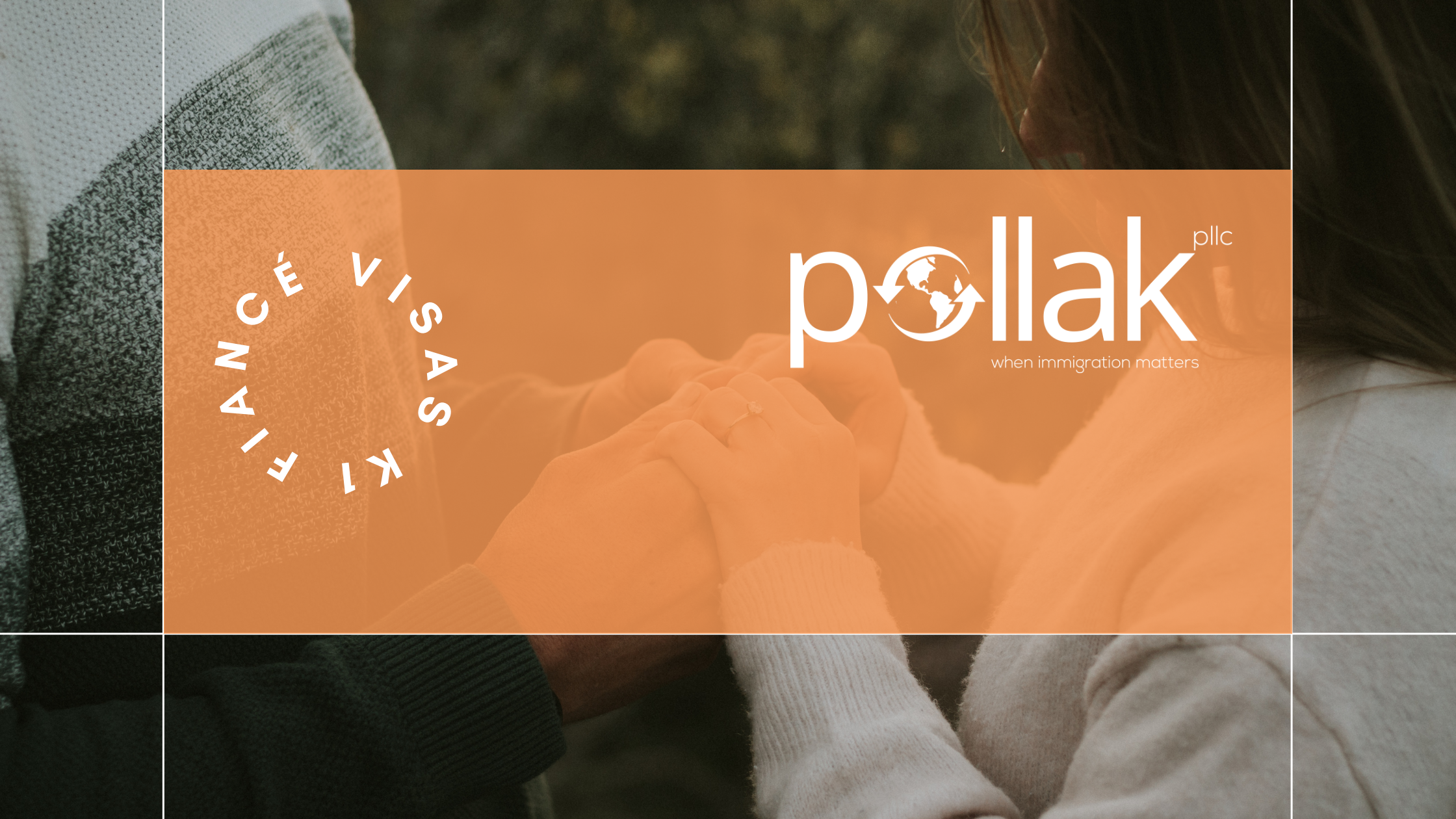 The path to establishing roots and building a career in the United States often feels labyrinthine, more so when you're transplanting your entire existence from foreign shores. If you're a U.S. resident poised to welcome your fiancé(e) from abroad or a non-U.S. native engaged to an American, the K-1 Fiancé Visa could be your bridge to a reunion. With clear information, you can make informed decisions about your immigration journey, delve into eligibility stipulations, and chart the application trajectory.
The K-1 Fiancé Visa Explained
The K-1 Fiancé Visa, exclusive to U.S. citizens and not accessible to Permanent Residents, is designed for those wishing to bring their foreign fiancé(e) to the U.S. for marriage. To start the procedure, couples should meet with an immigration attorney to discuss their circumstances and determine if the K-1 visa is the best option. If it is, the U.S. citizen should petition the United States Citizenship and Immigration Services (USCIS). Upon its approval, the U.S. Consulate in the respective foreign country will assess the application. If deemed satisfactory, they will issue the fiancé(e) visa.
It's imperative to underline a few critical points:
- The marriage between the U.S. citizen and the fiancé(e) must be officiated within 90 days of the fiancé(e)'s U.S. entry.
- Failure to marry within this window, or if the fiancé(e) marries someone other than the U.S. petitioner, necessitates their exit from the country.
- Until the marriage is consummated, the fiancé(e) remains on a nonimmigrant status, granting them temporary U.S. residence. There are no extensions beyond the initial 90 days.
For those intending to settle and work indefinitely in the U.S., obtaining permanent residency (a green card) post-marriage is vital. If not pursuing this route, the fiancé(e) should leave the U.S. within their 90-day nonimmigrant admission.
Knowing Your Eligibility.
Eligibility for the K-1 Fiancé Visa is specific. If you're considering bringing your fiancé(e) to the U.S. on a fiancé(e) visa, here's what you need to qualify:
- You hold U.S. citizenship.
- Both you and your fiancé(e) have plans to wed within 90 days of their U.S. entry under the K-1 nonimmigrant visa.
- Both of you have the legal capacity to marry in the U.S., ensuring any prior marriages have been formally ended through divorce, demise, or annulment.
- You've physically met your fiancé(e) at least once within the last two years before lodging your petition. Exceptions to this rule can be made in situations where an in-person meeting goes against deep-rooted traditions of your fiancé(e)'s native cultural or social norms, or meeting would place undue strain or severe inconvenience on you, the U.S. citizen applicant.
If your fiancé(e) has an unmarried child under 21, they might qualify for a K-2 visa. If you and your fiancé(e) intend to bring them to the U.S., the child must remain unmarried and be under 21 to enter and seek a green card.
The Path to a Green Card
Upon successfully entering the United States and with the marriage taking place within 90 days, the spouse of a U.S. citizen (and any eligible children) may seek a green card, enabling travel abroad and legal employment in the U.S. The process involves filing and obtaining approvals for various applications. Typically, a work permit application takes 60 to 90 days for approval, while the green card itself may require 6 to 12 months on average. Travel permits, allowing international travel while awaiting green card approval, may take up to 6 months.
With its specific requirements and timelines, understanding your full rights and responsibilities can be challenging. At Pollak PLLC, we have the experience and knowledge needed to guide you through this process. We understand and appreciate the importance of keeping families together across borders. If you are ready to take the next step towards reuniting with your fiancé(e) in the U.S., call us today at (214) 305-2266 to schedule a consultation.