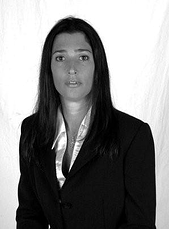 We are often asked "Do I need advance parole to travel if I am here on a non-immigrant visa and have applied to adjust my status to Legal Permanent Resident?"
Here is what Customs and Border Protection states "For most visa categories, you need advance parole from U.S. Citizenship and Immigration Services (USCIS) to travel internationally if you have applied to become a legal permanent resident (LPR). Failure to obtain advance parole BEFORE departing the U.S. effectively invalidates your LPR application. It is not enough to have applied for advance parole; you must have received approval before you travel".
There are three exceptions to the requirement for non-immigrant visa holders to apply for advance parole. Those here in H1B, L and K3/4 status - and their dependents - do not require advance parole to travel after applying to adjust their status. K1/2 visa holders who have married a U.S. citizen must apply for LPR status and advance parole prior to international travel.
NOTE: USCIS now issues employment and travel authorization on a single card for certain applicants filing an Application to Register Permanent Residence or Adjust Status, Form I-485*. The card looks similar to the current Employment Authorization Document (EAD) but will include text that reads, "Serves as I-512 Advance Parole." A card with this text will serve as both an employment authorization and Advance Parole document.
*Adjustment of Status - For individuals filing a Form I-485 to Adjust Permanent Resident Status or to Register Permanent Residence, USCIS requires you to submit a copy of your official stamped passport to prove your last lawful entry into the United States. This can include a copy of the official admission stamp in your passport, a copy of the I-94 you received, or the print out of your I-94 number from CBP.gov if you entered after April 30, 2013 and did not receive a paper I-94. If you are a Canadian citizen, and were not issued one upon entry into the U.S., you may go to a Deferred Inspection Site (DIS) to request one. Alternatively, if you have no documentary evidence of legal entry, you may file a Freedom of Information Act(FOIA) request with CBP to obtain your most recently recorded date of legal entry into the U.S. To facilitate your request, you should provided the date of your most recent entry, as best as you can remember it. USCIS may require additional documentation after the initial filing of your Form I-485. You should only submit a FOIA request for documents for which you do not have access.